how real time chatter works
With Real Time Chatter, respondents can participate in a variety of highly visual exercises on the iPad that provides consistency in stimulus and helps respondents express emotions they might otherwise be unable to articulate. Real Time Chatter also captures and archives all respondent feedback and learnings, which can be stored, exported, and shared as part of a broader collective knowledge base.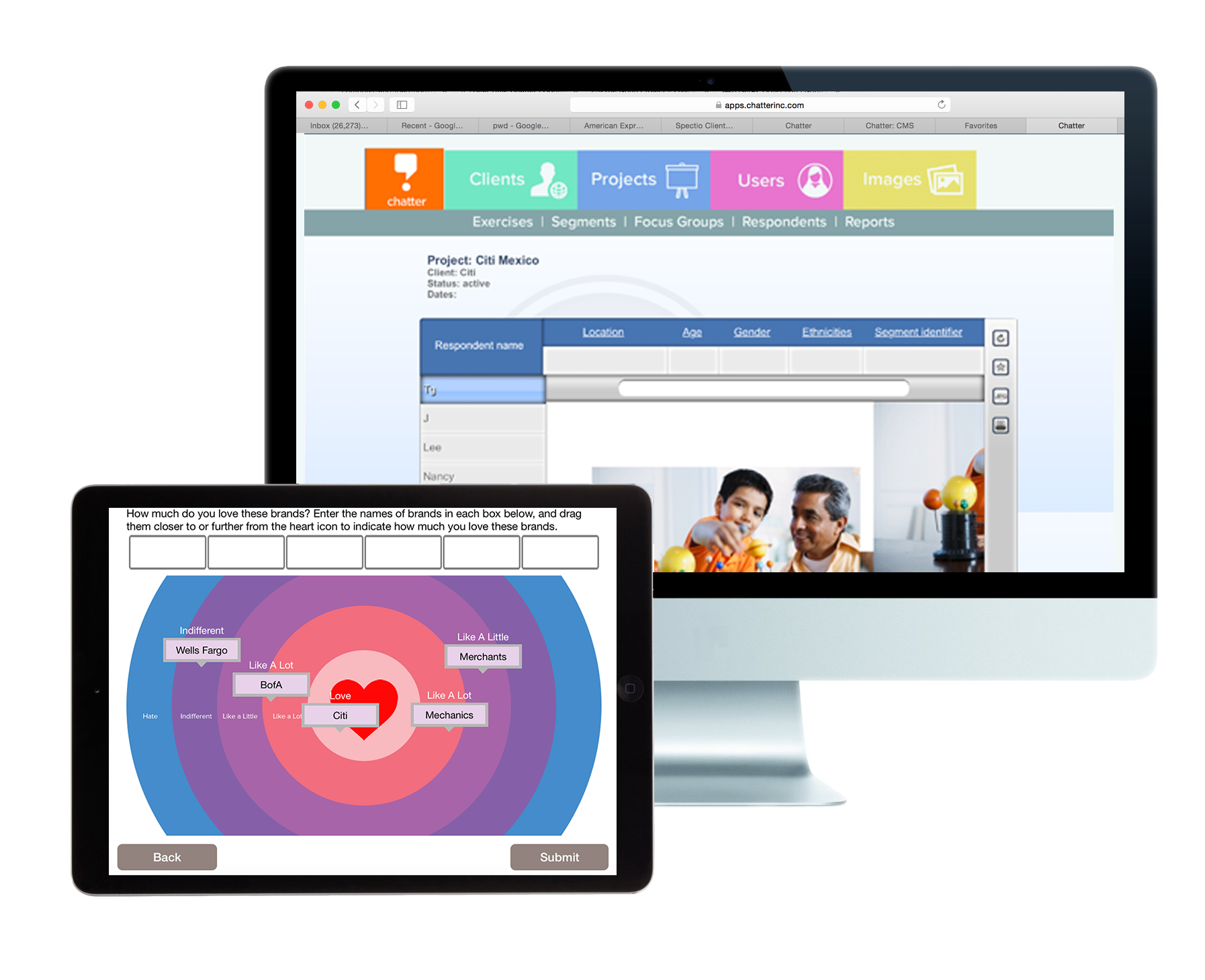 ---
real time chatter applications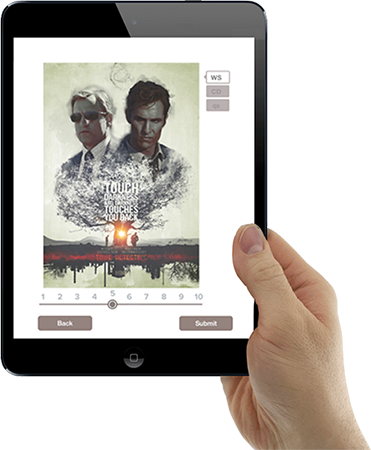 creative testing
Copy testing is streamlined with Real Time Chatter by allowing respondents to highlight areas of the advertisement in red or green, depending on their likes and dislikes. They also rate the concept or ad, and can add comments. Once respondents are done marking up the stimuli, they tap a button and all of their feedback is consolidated into a report that clients can view from their internet browser — whether they're in the back room or thousands of miles away.
collage building
The classic projective exercise — the collage — is now on the iPad, thanks to Real Time Chatter. Respondents choose from thousands of images to create and title their collages, while clients anywhere can see the collage on their browser as the respondent describes its meaning.